Posts for: December, 2017
By Healey
December 21, 2017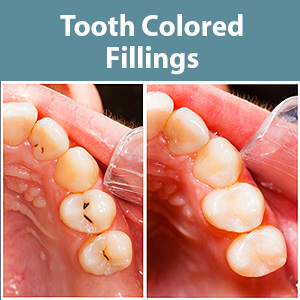 Restoring chipped, stained or decayed teeth with dental porcelain is a tried and true method that's been used for decades. In recent years, though, restorations made with composite resin have become a popular alternative.
Made of a plastic-based matrix with added glass filler, composite resin can be molded and bonded to teeth to replace missing structure with color to match. While they can't be used for every problem situation, they're an efficient and economical way to transform your smile.
Here are 4 advantages for using composite resin to restore moderately defective teeth.
They require very little tooth preparation. Crowns, veneers and other porcelain restorations require removing some healthy tooth structure to accommodate them. With the development of stronger bonding materials, composite resins can restore even many large defects in teeth caused by decay or trauma with little structural removal and still remain durable.
Most composite resin restorations are "single-visit" procedures. Unlike porcelain restorations, applying composite resin doesn't require a dental lab, a process that can take multiple visits. In most cases, a skilled dentist can apply them during a single visit.
They have excellent color matching capabilities. We usually think of teeth as one single shade of white — actually, a single tooth can have varying gradations of color from the root to the tip. As mentioned before, composite resins can be prepared to match those color shades precisely, so your restored teeth look natural and blend well with your other teeth.
Composite resins can be an effective temporary fix for young injured teeth. Because children's teeth are still developing, permanent restorations for traumatized teeth aren't usually advisable until they've fully matured. Composite resin can be used to restore a young tooth's form and function until it's ready for a permanent solution.
If you would like more information on restoring teeth with composite resin, please contact us or schedule an appointment for a consultation. You can also learn more about this topic by reading the Dear Doctor magazine article "Artistic Repair of Front Teeth with Composite Resin."
By Healey
December 06, 2017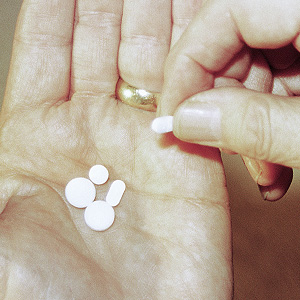 Aspirin has been a popular pain reliever and fever reducer for over a century. Its effect on the clotting mechanism of blood, however, has led to its widespread and often daily use in low dose form (81 mg) to help reduce the chances of heart attack or stroke in cardiovascular patients. While this has proven effective for many at risk for these conditions, it can complicate dental work.
Aspirin relieves pain by blocking the formation of prostaglandins; these chemicals stimulate inflammation, the body's protective response to trauma or disease. Aspirin reduces this inflammatory response, which in turn eases the pain and reduces fever. It also causes blood platelets to stop them from clumping together. This inhibits clotting, which for healthy individuals could result in abnormal bleeding but is beneficial to those at risk for heart attack or stroke by keeping blood moving freely through narrowed or damaged blood vessels.
Even for individuals who benefit from regular aspirin therapy there are still risks for unwanted bleeding. Besides the danger it may pose during serious trauma or bleeding in the brain that could lead to a stroke, it can also complicate invasive medical procedures, including many in dentistry. For example, aspirin therapy could increase the rate and degree of bleeding during tooth extraction, root canal or other procedures that break the surface of soft tissue.
Bleeding gums after brushing is most often a sign of periodontal (gum) disease. But if you're on an aspirin regimen, gum bleeding could be a side effect. A thorough dental examination will be necessary to determine whether your medication or gum disease is the root cause.
It's important, then, to let us know if you're regularly taking aspirin, including how often and at what dosage. This will help us make more accurate diagnoses of conditions in your mouth, and will enable us to take extra precautions for bleeding during any dental procedures you may undergo.
If you would like more information on the effects of aspirin and similar medications on dental treatment, please contact us or schedule an appointment for a consultation. You can also learn more about this topic by reading the Dear Doctor magazine article "Aspirin: Friend or Foe?"